The Photograph Information Record (PIR)
Many photographic images within collections have little or no accompanying information regarding their composition, creation, or history. This lack of quality data is problematic for curatorial, cataloging, and conservation reasons. In order to improve the accuracy and depth of information about images entering cultural heritage collections, an international committee of experts created a standardized questionnaire called the Photographic Information Record (PIR). Information collected includes such items as creator, process, ownership, exhibition and conservation histories, etc. The PIR is applicable to any photographic image, whether created using a 19th century technology such as albumen or 21st century technology such as inkjet. The PIR document can be filled out and stored electronically, or printed out in hardcopy form. It is currently being used by a variety of major institutions around the world.
IPI recommends against the use of the term "digital print" as an identifier for type of print. The PIR form already includes inkjet as an option in the print type section; however, dye sublimation, electrophotography and other modern print types would need to be entered on the "Other" line. Resources such as the DP3 Project online ID tool and Martin Jürgens' book The Digital Print: Identification and Preservation can be invaluable in specifying exactly what technology and materials were used to create a print. This information will be critical, as many digital print types have unique characteristics that may require tailored preservation practices and modified conservation treatments.
The PIR is free for public use and is downloadable from the AIC website. It is available in many languages. Be sure to check it out.
Click here to download the PDF.



Permanent Images: A Personal and Technical Memoir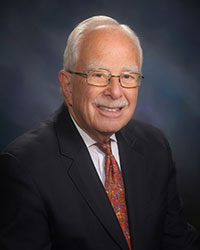 IPI has just released a new book, Permanent Images: A Personal and Technical Memoir, written by Dr. Peter Z. Adelstein. It is an in-depth look into the life of an accomplished research scientist who has been in the field of image permanence for over sixty-three years. There have been many changes in our understanding of image stability issues, recording materials, and the institutions concerned with their preservation. In this memoir, Dr. Adelstein recounts significant milestones over the past few decades that are sure to be of interest among scientists and anyone interested in the history of image permanence. In addition, Dr. Adelstein gives his personal reflections on some of the other outstanding individuals who have also contributed greatly to this field.
Click here for more info and to order a copy